Windows
IE9 Adjusting the delay caused by add-ons exceeds
Internet Explorer 9 contains many new enhancements and improvements.  One that many are complaining about however is the Performance Advisor tool that prompts the user every time the browser is launched to let them know when certain add-ons are taking longer than the performance threshold allows before it flags the add-on as a problematic add on that may be causing performance problems with the browser.  The default threshold is actually set fairly low, so users may want to set this time interval to a higher setting to avoid seeing the prompt everytime they open IE9.  However, if you have already closed the peformance advisor and want to get back to the screen to adjust the time, the option to do this is actually buried under a couple of menu options.  To get back to the dialog box to adjust the performance interval take the following steps:
Click anywhere in the command area and enable the command bar: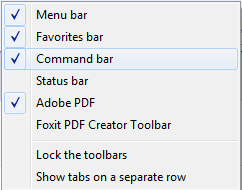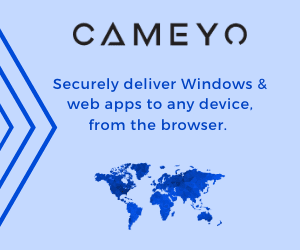 Once the command bar is displayed, click on the "Tools" menu and then "Toolbars" and then click "Disable Add-ons."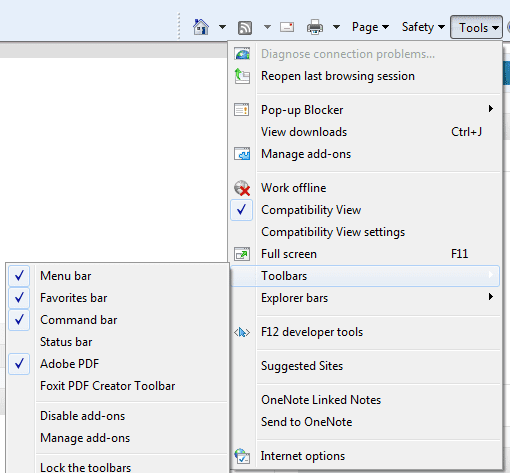 You will once again see the "Speed up browsings by disabling the add-ons that you don't want" dialog box: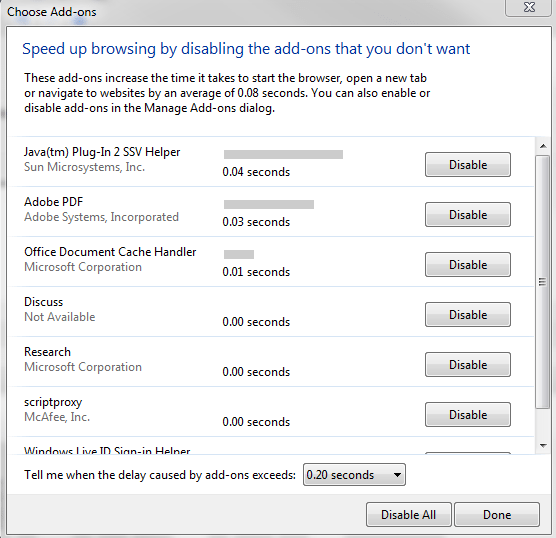 Try adjusting the "tell me when the delay caused by add-ons exceeds" threshold to something higher than the "0.20 seconds" that is set by default.