Mobile
Samsung Galaxy S5 Release Date and Specs
There is no doubt about it that Samsung has certainly established itself in the world of smartphones.  And possibly the argument can be made that it hasn't just established itself – it is a leader among smartphone manufacturers.  With the Galaxy phones that everyone has come to love in the Android world, you can't go anywhere without seeing someone carrying a Samsung Android device.  They have truly become the standard of Android innovation and styling.  From the S3 phone that solidified Samsung, to the most recent rendering, the Samsung Galaxy S4, many are chomping at the bits wondering when the Samsung Galaxy S5 will be released and what are some of the hardware specs that we will see unveiled with this highly anticipated phone.
Processing power will be king in the next generation of Samsung Galaxy phone.  While the international version of the Samsung Galaxy S4 sport an 8 core processor, expect the newest version of Galaxy phone to have a 16 core processor standard.  This will allow this phone to be super speedy running the latest version of Android (5.0 ?) as well as blast through some of the most intense mobile games.
Along with all of this processing power, it would certainly be robbed of the benefits if the system RAM were not also increased.  Expect at least 2GB if not 4GB to be standard with this phone to complement the processing upgrades.  This added system memory will allow powerful multitasking and super fast application load times.
Most smartphones these days are quickly becoming the camera that most people rely on besides being a phone, so camera specs and upgrades are certainly very important.  The camera will also most certainly be updated to either a 16 or 20 MP camera with new features that the latest Android will most certainly sport.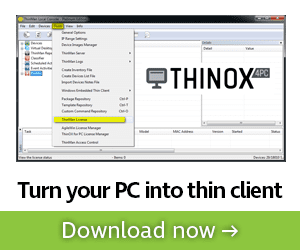 You can almost definitely expect a total design change with this phone as well.  With the S3 and now the S4 the looks and styling have been very similar.  Some have hinted at an all carbon fiber design with all the strength benefits and light weight that come with carbon fiber.  This should make for a very sleek look and feel to the new handset.
The rumors are definitely flying!  We can expect a very feverish anticipation to this latest handset from Samsung.  We can only guess at what the real specs of this phone will be, but certainly what is mentioned above is a good guideline for what we can most likely set our sights on.  The release date of this phone should be in the next few months.  We will keep everyone posted as we know more.
Read more Samsung Galaxy S5: 5 of Best Game Changing Features (Rumours, Speculations) [International Business Times]