Windows
Remotely Manage Computers using Computer Management Console
If you are an administrator in a Windows environment and are needing to look at particular problems on a workstation, it is easy to assume that we need to go to the workstation and login as an administrator on the console to manage things like users and groups, event logs, devices, services, etc.  However, with a Windows 7 workstation and a domain account with permissions to manage workstations on the domain, you can do all of these things from the comfort of your own desk.  Using the built-in computer management management console, we can connect to a remote workstation and manage it like we were at the console of that workstation.
Computer Management:
As mentioned above, the computer management console is a handy utility that allows us to management many aspects of a workstation.  The screenshot below is the console as it is launched on a local workstation: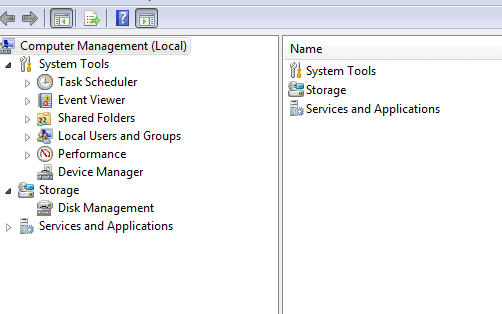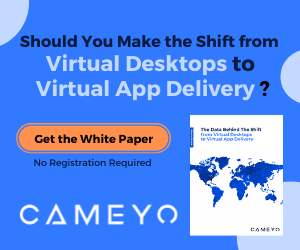 To connect to another computer via the computer management console simply "right-click" on "Computer Management (Local)" and select "Connect to another computer…"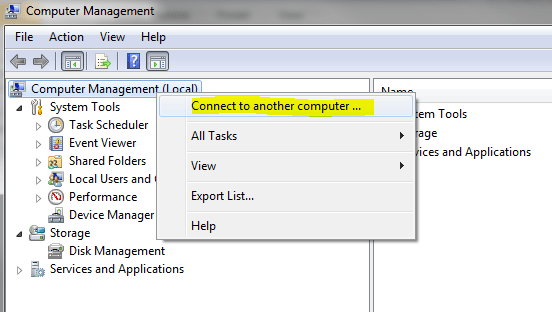 Once you are connected to the remote computer, you will be able to manage the same features as the local computer management console.